Stichting Broken Wings  

Wie is en wat doet 'Broken Wings' ?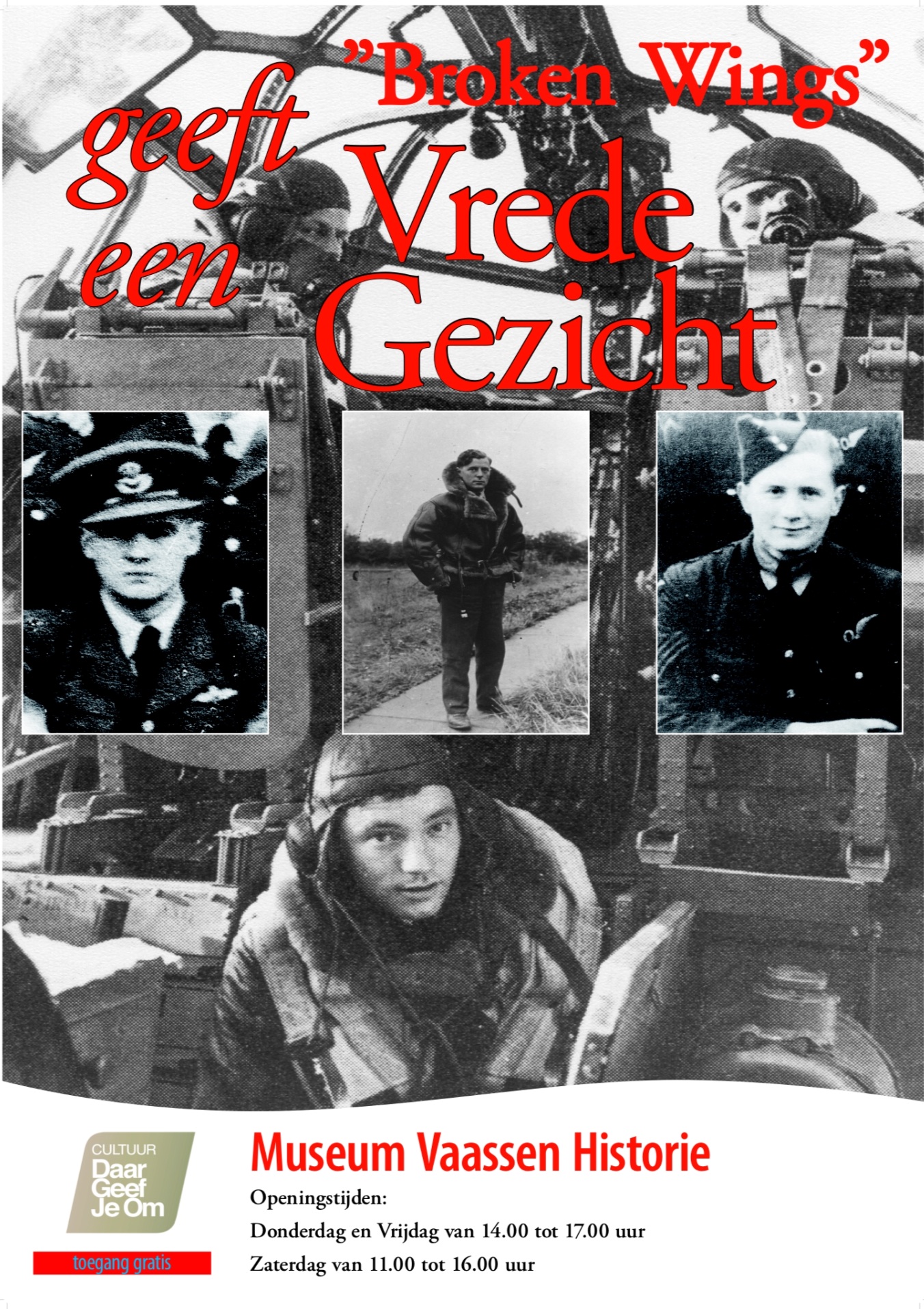 Opgericht in 1997 beijvert Stichting 'Broken Wings '40-45' zich ervoor om hen, die in de Tweede Wereldoorlog hun leven gaven voor onze vrijheid, te eren en komende generaties te blijven herinneren aan de offers die zij brachten. Dit gebeurt o.a.door het organiseren van herdenkingen en het geven van gastlessen op scholen.
'Broken Wings  geeft vrede een gezicht'
Inzameling voorwerpen gerelateerd aan WOII voor Expositie 2020
In het kader van de viering 75 Jaar Vrijheid in 2020 bereidt stichting Broken Wings '40 – '45 een expositie voor waarin zij diverse aspecten wil belichten uit de meest donkere periode in onze jongste geschiedenis. Daartoe zou Broken Wings graag ………..
Wij kunnen dit alleen doen met uw hulp!!.  Wij hebben nog vele vacatures, vooral voor het scholenproject hebben we dringend een of meer extra krachten nodig, zie verder de Vacaturepagina.
Ook uw financiële hulp is echt dringend nodig om alles draaiend te houden, word donateur of stort een bijdrage op NL02RABO0317 5617 23.
Bezoek ook onze Facebook Pagina!                                                                                                 
ANBI             sponsored by